Skip to Content
Machinery and Heavy Equipment Storage
Indoor and Outdoor Storage in the Baltimore Area
Are you a harried mechanical contractor who doesn't want to be burdened with receiving, unloading, storing, and hauling away the heavy equipment required for your next construction project? L.R. Willson & Sons Crane Rental offers indoor and outdoor storage for both your short-term and long-term needs in the Baltimore and Washington, DC area. We're able to off-load just about anything that can be hauled or shipped to our storage yard, which is also monitored 24 hours a day with video surveillance for your peace of mind.
Benefits of Storing Your Equipment in Our Storage Yard
There are many benefits to storing your equipment in our Baltimore storage yard, including:
Convenience
Storing your equipment in our storage yard helps free up space in your own warehouse or yard. If you work with multiple contractors, you won't have to sort out whose equipment is whose if you keep it stored separately with us. Our storage yard allows you to keep your items organized efficiently for better time management.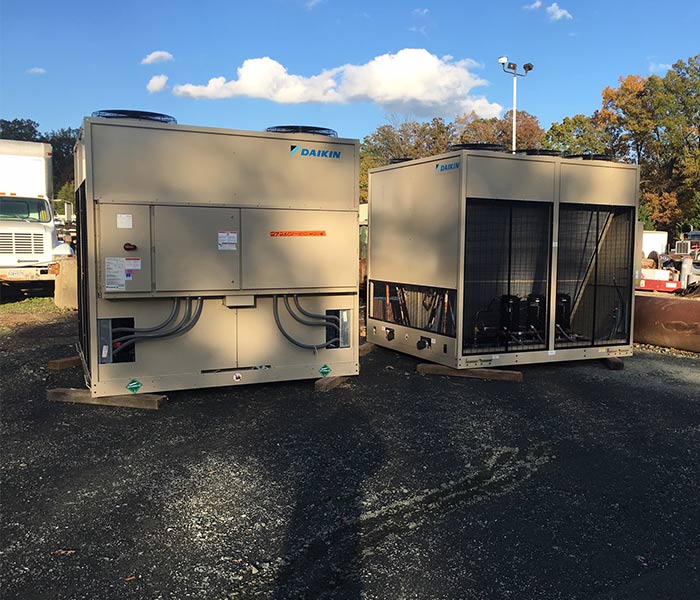 Protection
We offer both indoor and outdoor storage to keep your items protected from the elements and any unwanted pests that may want to make their home inside your equipment.
Security
Because our storage yard is monitored 24/7 with state-of-the-art video surveillance, you can rest assured your equipment is kept safe with us.
Request a Short-Term or Long-Term Storage Estimate
L.R. Willson & Sons Crane Rental is equipped for all your indoor and outdoor storage needs in Baltimore. You can have your items directly shipped to our storage yard, so we can take care of storing and hauling your equipment to your job site when you're ready for it. Contact us today to request more information about our hauling and storage services. We look forward to assisting you!
LEARN MORE ABOUT OUR COMPANY
VISIT L.R. WILLSON & SONS, INCORPORATED