Skip to Content
Crawler Crane Rental In The Mid-Atlantic Region
The Best Selection of Crawler Cranes
If you need a crawler crane in Gambrills, MD, you've come to the right place. LR Willson & Sons offers crawler crane rentals and has all the crawler cranes you could possibly need. Our crawler cranes will get the job done when you are dealing with enormous weight. We maintain our equipment for your peace of mind and offer multiple brands for crane rental. We're confident that we have the perfect crawler crane for your upcoming project, and we'd be happy to help you determine which crawler is right for you. Learn more about our crawler crane rentals and get in touch with us to reserve yours today.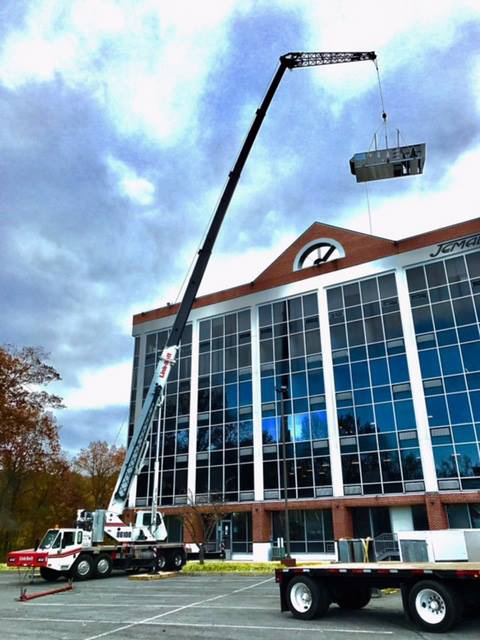 Our Extensive Selection of Crawler Cranes
Crawler cranes and stronger than other crane types and more stable at greater distances. These high-capacity cranes are produced by industry-leading manufacturers, including Favco, Kobelco, Link-Belt, Maeda, Manitowoc, Terex, Liebherr, and more. Crawler crane models include the Tiger and Mantis and come in multiple load capacity ratings. Lattice-boom crawlers are ideal for long-term work or jobs that require long, vertical reaches. A lattice-boom crawler can move just about anywhere on the job site, even while it has a load on the line.
How Crawler Cranes Work
If you're new to crawler cranes, don't worry. We're experts on them and would be happy to explain how they work and answer any questions you might have. Some jobs require massive movement, such as lifting and rigging jobs requiring hundreds of tons to be moved. A crawler crane is a crane that moves on crawler tracks, similar to those found on a tank or another large construction vehicle. Crawler cranes can be telescopic for fast lifting or lattice boom for more powerful lifts. Lattice booms feature inter-meshed cabling and can lift hundreds of tons, making them ideal for large-scale construction jobs. Crawler cranes are popular with wind farm construction projects. They are capable of rigging turbines faster and more efficiently than other methods. Crawler cranes can be extended with hydraulics to be customized for a unique situation.
Professional Crane Rental Service & Management
LR Willson & Sons are outfitted to accommodate your next job with our comprehensive crane services in Gambrills, MD. We know you have options when it comes to crane rentals in Maryland, but we're confident that we're the right team for your upcoming project. We make it easy to rent from us and offer affordable prices. Our knowledgeable professionals are here to help and will answer any questions you have about our products and services. We have an excellent quality and safety record. Our crawler crane rental services include transportation, full maintenance options, risk management, safety programs, insurance programs, and financing options.
Schedule Your Crawler Crane Rental Today
At LR Willson & Sons, we carry a wide variety of crawler cranes for rent for your demolition or construction needs. Crawler cranes offer excellent mobility and stability for big jobs. They're ideal for rough terrain and can easily perform lifts with a minimal setup since they have no outriggers. Contact us today to learn more about our crawler crane rentals or get your free estimate.