Skip to Content
Crane Rental in Gambrills, MD
Around-the-Clock Customer Service
Our friendly, experienced crew at L.R. Willson & Sons Crane Rental is readily available to assist customers in many different industries with all their crane rental, rigging, trucking, hauling and indoor and outdoor storage needs in the Baltimore and Washington, DC area, as well as elsewhere in the Mid-Atlantic Region. When you rent equipment from us, you can rest assured that we regularly inspect and maintain our large fleet to ensure your safety and efficiency on any type of jobsite.
We pride ourselves upon offering flexible short-term and long-term rental terms with competitive pricing and around-the-clock customer service to support you in any way that we possibly can. For your peace of mind, we offer emergency services 24 hours a day, 7 days a week for our customers involved with natural disasters, accident cleanups, fire restorations and more. We're there when you need us.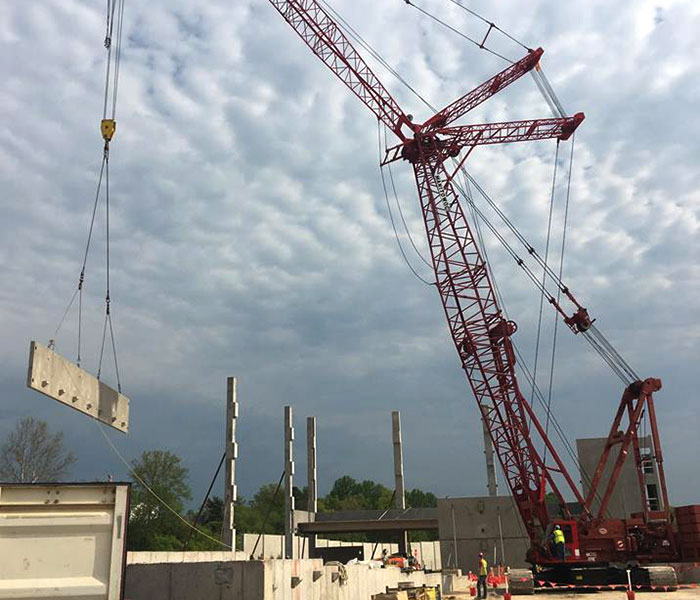 Crane Rental
We have a vast array of equipment available to meet your project's unique lifting needs. Our cranes range in size from 23 to 440 tons and our operators are National Commission for the Certification of Crane Operators (NCCCO) certified to make your lifting experience both safe and efficient. We serve many industries, including HVAC, mechanical, steel, concrete, cellular towers, masonry, roofing, fire and restoration, emergency cleanup and many more. Our goal is to be your number one choice for crane rental in the Mid-Atlantic Region!
Indoor & Outdoor Storage
We offer both indoor and outdoor storage for your short-term or long-term needs. Our storage is ideal for mechanical contractors that need to drop-ship HVAC units in advance. We have the capabilities to off-load almost anything that can be hauled into our yard, which has 24-hour video monitor surveillance for security and your peace of mind.
Trucking & Hauling
Transportation logistics are among the biggest concerns many of our customers renting cranes and other heavy equipment from us face. Don't fret; we offer reliable trucking and hauling services to help you move that equipment safely from Point A to Point B. We have an entire fleet of experienced, certified drivers, loaders and operators at our disposal to make heavy equipment hauling cost-effective, safe and efficient.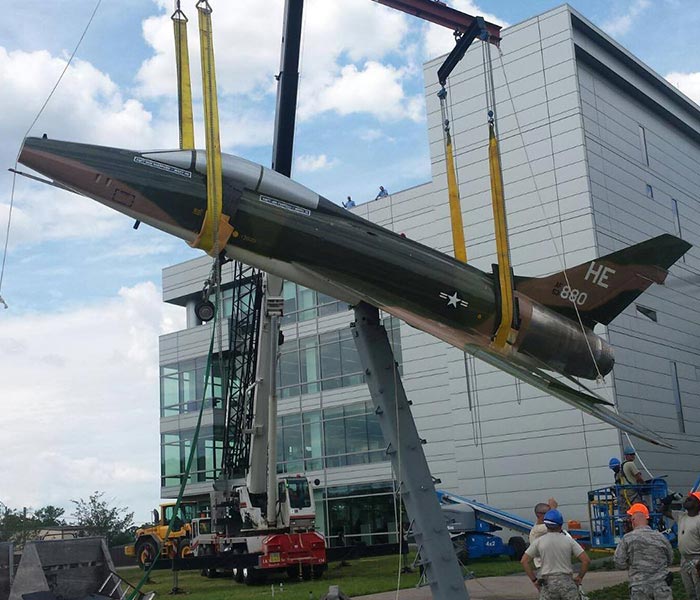 Rigging
We offer riggers and rigging services for mechanical work, tilt-ups, concrete structures, above- and below-ground tanks, specialized equipment, monuments and statues, hot tubs, boats, radio tower teardowns and more. You can rely on our experienced team to help you determine the appropriate rigging equipment for the job and weight load in question so that you don't overload or damage the equipment involved.
LEARN MORE ABOUT OUR COMPANY
VISIT L.R. WILLSON & SONS, INCORPORATED