Skip to Content
How L.R. Willson & Sons Crane Rental Gives Back to Our Community?
L.R. Willson & Sons Crane Rental and our sister company, L.R. Willson & Sons, Incorporated, both strongly believe in the importance of giving back to our community whenever we can in whatever way we can. We achieve this by supporting numerous local charities and by providing our specialized services occasionally to our neighbors. We've achieved a lot in nearly 50 years of giving back to the Mid-Atlantic Region. On this page, you'll find some of the highlights that we're especially proud of throughout our many years of dedicated community service.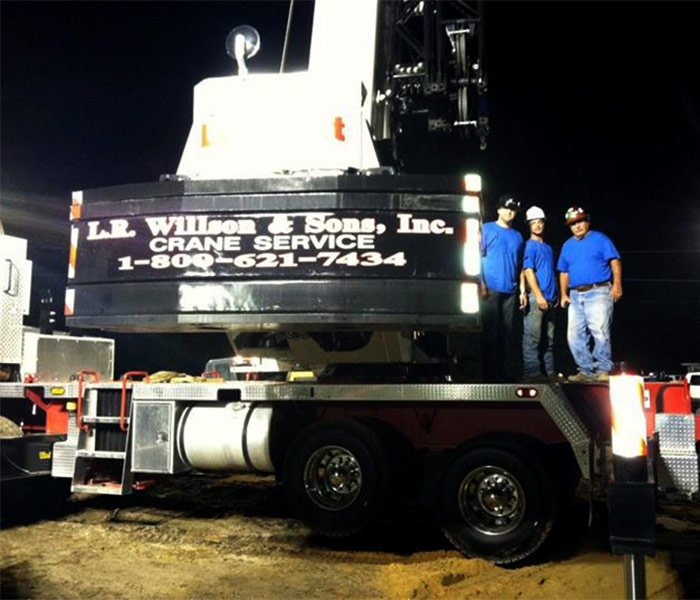 Extreme Home Makeover
Check out L.R. Willson & Sons Crane Rental's brand-new Link Belt HTC86100 100-ton truck crane in action on Extreme Home Makeover. Jamie Foster, Kenny Barge, Mike Cornwell and Josh Hough worked through the night September 29/30 to help out with this project!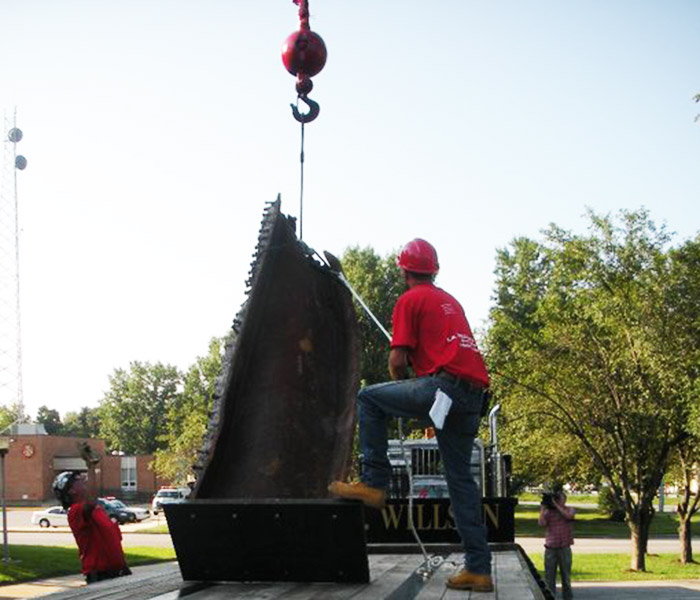 AA County 9-11 Memorial
L.R. Willson & Sons Crane Rental employees reworked beams from the World Trade Center and set them at a new memorial site at the Anne Arundel County Police Headquarters in Millersville, Maryland.
Rely on Us for All Your Local Crane Rental, Rigging, Hauling and More
L.R. Willson & Sons Crane Rental provides a variety of specialized services for many types of industries in the Mid-Atlantic Region. From crane rental to rigging, hauling and indoor and outdoor storage, we'd be more than happy to provide you with a free service estimate. Customer satisfaction is very important to us. Should you ever have any questions or concerns about our many services, please don't hesitate to contact us. We strive to respond to all inquiries in a timely manner.
LEARN MORE ABOUT OUR COMPANY
VISIT L.R. WILLSON & SONS, INCORPORATED