Skip to Content
Machinery & Heavy Equipment Storage in Maryland
Keep Equipment Safe with LR Wilson & Sons Warehouse Services
Heavy machinery and large construction equipment are crucial to your business's successful operation, but storing these types of machines and tools can prove to be complicated. LR Wilson & Sons offers a hassle-free solution with our short-term and long-term storage options in Maryland. Take advantage of our safe and secure indoor and outdoor storage options for your equipment and check one more thing off your list. With easy off-load assistance and hauling to your job site, your equipment is readily available when you need it for your next job. Contact us today to request an estimate for short- or long-term storage.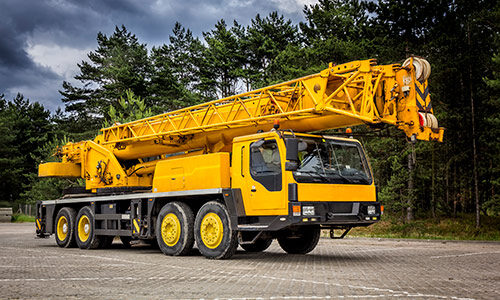 No Matter How Large or Small, We Have a Storage Solution
The indoor and outdoor storage service at LR Wilson & Sons offers a solution for companies looking to warehouse their equipment in a safe and secure facility when it's not in use. From excavators and cranes to tractors and hydraulic equipment, these large pieces of machinery are great on the job site but pose logistical issues when they need to be stored. Without a convenient storage option, business owners are burdened with coordinating receiving, unloading, storing, and hauling equipment on every project. We can accommodate everything from small handheld tools to giant full-size cranes similar to the kind we rent! Our warehousing service is equipped with 24-hour video surveillance and is completely flexible based on each customer's need. We accept delivery or shipment of items to our storage facility, or we can come and haul them to the storage facility for you. When you need your equipment, you can pick it up, or we can deliver it to your job site. The choice is yours!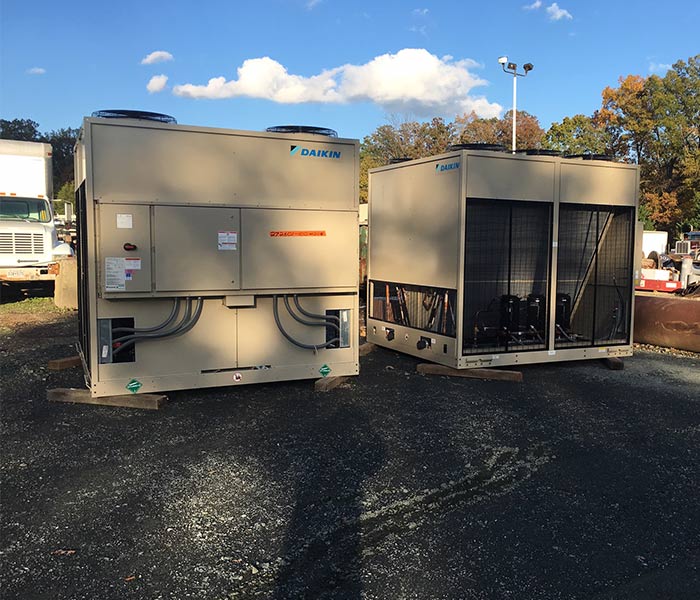 Benefits of Equipment Warehousing at LR Wilson & Sons
It's no surprise why heavy equipment owners come to LR Wilson & Sons for reliable indoor and outdoor storage options. We alleviate the burden of warehousing tools and machinery when they're not in use. When you choose us, you'll benefit from:
Convenience: Free up space in your own warehouse or storage yard. We can haul in, unload, and deliver any of your equipment to and from your job site when you need it. Or, you can take care of transporting it to our facility. We also offer rigging equipment and supply rentals for transport.
Protection: Our indoor short- and long-term storage options provide ample protection from weather and outside forces. Our outdoor storage is also a protected area for machinery that doesn't need indoor storage but still requires safeguards from other potential damage.
Security: Our warehousing storage facility is protected by 24/7 state-of-the-art video surveillance for complete peace of mind.
Equipment Storage for Various Needs
Our customers come to us for indoor and outdoor storage needs for various reasons. Companies have different requirements and different operating schedules. Our flexible warehouse storage options meet the demands of all. If your company works with multiple contractors on the same job, our equipment storage options provide organization, so equipment stays safe and doesn't get mixed up. Some businesses that are headquartered in densely populated areas lack the space to store their equipment properly. We offer additional space to meet their storage needs. If your business is seasonal and you need to store equipment in the offseason, contact us! It doesn't matter if you need storage for a few weeks or a few years. We can accommodate your timeline.
Tips for Protecting Stored Equipment
When it comes time to store your heavy machinery or tools and equipment, it's critical that you take the proper maintenance steps to get them prepped, especially if you're preparing for long-term storage. Here are some helpful tips to ensure your equipment is appropriately maintained and ready to go when it comes out of storage.
Clean It: Don't let dirt and debris sit on parts. It can degrade or damage the equipment and result in blockages.
Lubricate Moving Parts: The owner's manual should outline anything that needs to be lubricated for proper storage to avoid damaging parts.
Check the Tires: Tires naturally lose air over time, especially when the temperature drops. Ensuring that tires are a little over-inflated will minimize the likelihood of finding flat tires when equipment comes out of storage.
Refuel: A full fuel tank will avoid condensation buildup in the tank, which can affect performance.
Perform Service Maintenance: When storing machinery for long periods, perform recommended maintenance before storage. Keep up with scheduled maintenance if storing equipment for an extended length.
Request an Estimate for Long- or Short-Term Storage
The logistics of storing large construction equipment, machinery, and tools can get complicated. LR Wilson & Sons offers short-term and long-term storage solutions in Maryland for easy storage and access to your gear when you need it. With 24-hour surveillance and indoor and outdoor options, you can be confident that your vehicles and tools are in good hands. Contact us today to request a free quote for all your storage needs.
LEARN MORE ABOUT OUR COMPANY
VISIT L.R. WILLSON & SONS, INCORPORATED