Skip to Content
Carry Deck Cranes for Rent in Gambrills, MD
Trusted Carry Deck Rentals for Almost Five Decades
When it comes to your construction project, you need sturdy, durable equipment that won't let you down. That's where we come in. At L.R. Willson & Sons, we're proud to offer carry deck cranes for rent in Gambrills, MD and the surrounding areas. Local builders and contractors know that they can rely on our comprehensive selection of the latest carry deck crane models. Useful for tight or hard-to-reach spaces, carry deck rentals can help you complete your project as efficiently as possible. Don't hesitate to contact us today for help choosing the right carry deck crane for your jobsite!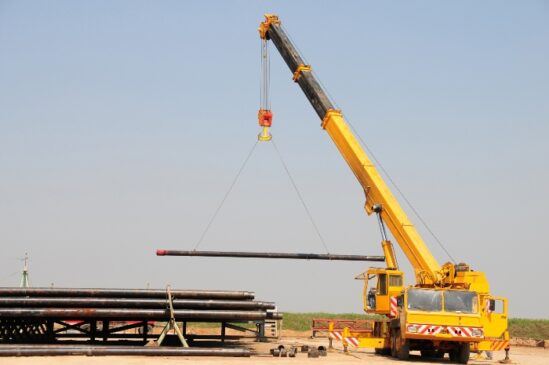 What Is a Carry Deck Crane?
A carry deck crane is a versatile mobile crane with a rotating boom centrally positioned on a flat deck—also known as a "carry deck." These cranes are specifically designed to operate in tight spaces where traditional cranes may struggle to fit. Carry deck cranes can lift a load, carry it over an obstacle, and place it precisely in a desired location.
The mechanisms of a carry deck crane generally include a hydraulic system for operating the boom and a four-wheel steering system for maneuverability. The hydraulic system allows the boom to lift, lower, and rotate the loads smoothly and accurately. The four-wheel steering aids in navigating tight corners and restricted spaces. The carry deck at the front of the crane is a handy feature that provides additional storage for materials or equipment. Because of their versatility in small-footprint jobsites, carry deck rentals are some of our most popular crane rentals.
What Are Carry Deck Cranes for Rent Used For?
Carry deck rentals can be used for various tasks thanks to their compact size, maneuverability, and load-carrying capabilities. These cranes are great for construction projects, particularly in tight spaces like city streets, bridges, or even inside large structures. The crane's carry deck can transport materials or equipment from one location to another within the site.
Also, carry deck cranes are frequently used for demolition jobs. Their precise control mechanisms allow for careful dismantling of structures, reducing the risk of accidental damage to surrounding properties. Additionally, they can lift and move heavy debris to facilitate the cleanup process. Another common application is in industrial settings, such as manufacturing plants or warehouses, where they can efficiently maneuver through narrow aisles to lift, transport, and place heavy items. Similarly, utility companies often use carry deck cranes for maintenance and repairs.
How to Rent a Carry Deck Crane
It's easy to rent a carry deck crane with L.R. Willson & Sons. First, you can visit our website to browse our crane rental inventory. Our selection of carry deck cranes and other lifting equipment is unmatched, so you're bound to find a piece of equipment that works for your project. You can also contact one of our team members to discuss our stock and find the right fit.
Once you've found the right equipment, you can decide whether you want us to simply deliver the equipment and you can have your own operators work on it, or if you want some of our certified operators to assist you onsite. For your convenience, our rental periods are customizable—you can rent a crane on a weekly, monthly, or even yearly basis. We're here to make your life easier, so we work with you to make sure your every need is met.
Contact Our Carry Deck Crane Rental Company Today!
For the best crane rental services in Gambrills, MD and beyond, trust L.R. Willson & Sons. With almost 50 years of providing exceptional customer service, there's no better crane rental company to call when you need a carry deck rental. Get in touch with us today to explore our inventory and get an estimate!
LEARN MORE ABOUT OUR COMPANY
VISIT L.R. WILLSON & SONS, INCORPORATED