Skip to Content
Reliable All-Terrain Crane Rentals in Gambrills, MD
Our Crane Rental Company Can Help You Complete Your Project
Is your jobsite constantly besieged by inclement weather or changing conditions? Master the elements with our all-terrain crane rentals. With nearly 50 years of experience, L.R. Willson & Sons knows how jobsite conditions can change in the blink of an eye. The all-terrain cranes available from our crane rental company are suited for every environment, ensuring that operations can continue as usual. This versatile equipment allows you to navigate your project with ease, and our premier selection means you'll get exactly the model you're looking for.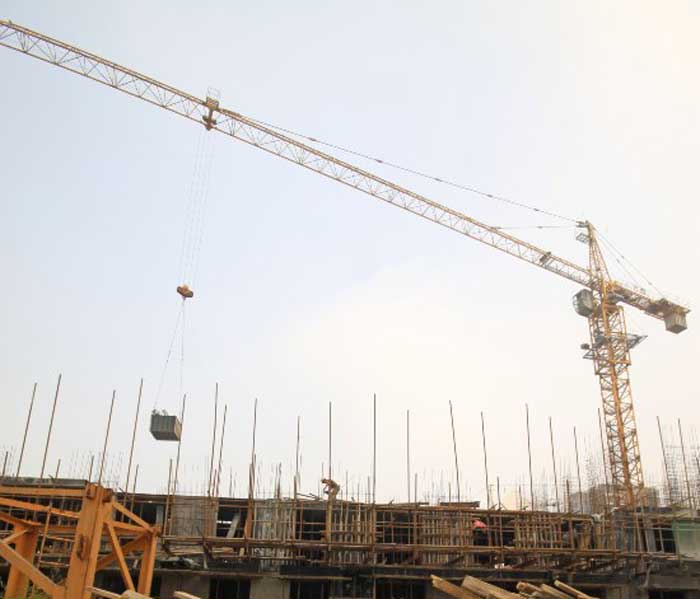 What Are All-Terrain Cranes Rentals?
All-terrain cranes are a type of mobile crane that, true to their name, can handle all types of working environments. These versatile cranes have advanced drive and suspension systems. All-terrain cranes can be used on any jobsite, from rocky dirt to paved highways. Most all-terrain cranes have multi-axle steering for better maneuverability, as well as a hydraulic boom.
These cranes use a hydraulic system and a wire rope hoist system to lift and haul materials. The hydraulic system controls the crane's motion, while the wire rope hoist does the heavy lifting. All-terrain cranes come in a variety of lifting capacities, ranging from smaller piles to oversized loads. With our crane rental service, you'll find exactly the right type of equipment you need to complete your project.
Rough Terrain Crane vs. All-Terrain Crane: What to Know
All-terrain cranes and rough terrain cranes can both handle harsh environments. However, they're not interchangeable equipment, and what works for one jobsite won't necessarily work for another.
Rough terrain cranes are specifically designed for harsh environments. They have fewer tires than their all-terrain counterparts, and high ground clearance to pass over obstacles. Rough terrain cranes are perfect for certain jobsites, but it's important to note that they cannot be used on standard roads.
Meanwhile, all-terrain cranes can be operated on both paved roads and rugged construction sites. Larger than rough terrain cranes, they have more axles and wheels for ultimate maneuverability. They also have two engines and room for attachments if necessary.
Ultimately, the choice comes down to the type of job you're going to be performing. If you're not worried about having to use normal highways and are solely focused on navigating rough terrain, the rough terrain crane may be the ideal option. If you know in advance that you'll have to use your crane on roads, then the all-terrain crane is the better choice.
Need both types of crane rentals? We also offer rough terrain crane rental services. If you're still not quite sure which type of crane rental you need, please don't hesitate to reach out to one of our friendly staff members. We're always happy to provide guidance.
What Are All-Terrain Cranes Used For?
All-terrain cranes can be used on a variety of construction sites to lift and move heavy materials. Where other construction sites may need more than one machine to transport waste or debris to and from the site, an all-terrain crane can do both jobs. It's the perfect all-in-one vehicle for your construction site.
It may seem unlikely, but you can even use all-terrain cranes in inner city areas as well as rural areas. Some of the jobs you can use an all-terrain crane for include steel erection, cell phone tower construction, HVAC repairs or installation, pipeline installation, building operations, and more.
Contact Our Crane Rental Company Today!
L.R. Willson & Sons, Inc. has been renting the highest caliber of all-terrain cranes in the Gambrills, MD area for almost 50 years. Our fleet of well-maintained, cutting-edge cranes can be used for all of your construction and building operations projects, and our customer service is second to none. Contact us today to get an estimate for your all-terrain crane rental!
LEARN MORE ABOUT OUR COMPANY
VISIT L.R. WILLSON & SONS, INCORPORATED