Skip to Content
Dependable Specialized Rigging Equipment in Gambrills, MD
Your Top Source for Crane Rigging & Rentals Since 1971
A construction project of any scale is a massive undertaking and to get the job done right, you'll need the best equipment you can get. At L.R. Willson & Sons, Inc., we've been offering specialized rigging equipment rentals for almost five decades. We know the ins and outs of the construction industry like no one else, and our inventory is full of the machinery you need to complete your project. From all-terrain cranes to personnel hoists, our rentals are here to make your job a success. Request an estimate for crane rigging equipment today!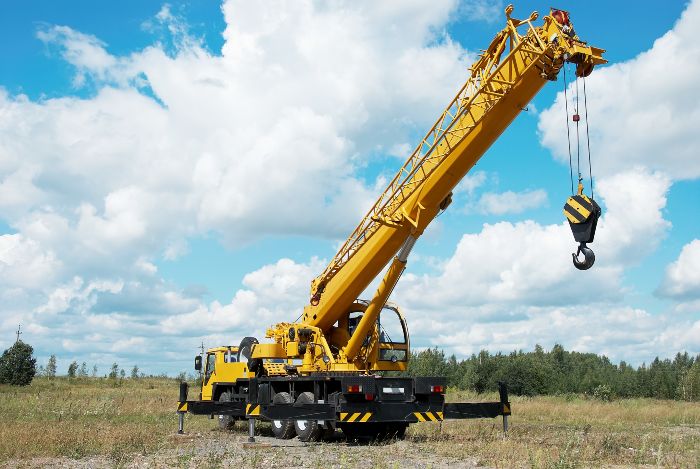 What Is Specialized Rigging Equipment?
Specialized rigging equipment is the array of parts used for the handling, lifting, and positioning of heavy or awkward loads in construction sites. This equipment is indispensable for tasks that demand precision and control. This includes anything from lifting steel beams to moving heavy machinery. The term "specialized rigging equipment" covers a wide range of tools and machines, including cranes and hoists. Specialized rigging equipment is used across various industries for projects of all shapes and sizes.
Why Do We Need Specialized Rigging Equipment in Gambrills?
Safety is the top priority on any jobsite. This is where specialized rigging equipment plays a critical role. Without rigging equipment like cranes and hoists, heavy loads would have to be lifted manually. Not only is this extremely dangerous, but it's also impractical. Specialized rigging equipment lowers the risk of loads tipping or falling, which could lead to serious injuries. Our selection of specialized rigging equipment is inspected on a regular basis to ensure its security.
Why Rent Specialized Rigging Equipment?
Whether you're building a high-rise apartment complex or assembling machinery, specialized rigging equipment is essential. However, you don't always have to buy these machines. Our rigging equipment rentals make it easier for you to ensure your project stays within budget.
Renting cuts the upfront cost of buying equipment, so you can manage your project budget more effectively. Plus, renting provides access to a wide variety of equipment, giving you unlimited flexibility. This can be great for projects that need different types of rigging equipment at various stages. You can rent an all-terrain crane one week and switch to a rough terrain crane the next.
How Often Should Rigging Equipment Be Inspected?
All specialized rigging equipment should be inspected routinely. This keeps everything in proper working order and maximizes safety. However, the time between inspections varies depending on the device in question. For example, steel cables should be inspected weekly, while wire rope should be inspected before every use. Other materials can be inspected less often, such as chain and nylon webbing. These items can be inspected once every six months.
What Is Rigging in Construction?
Rigging is a vital process for construction projects. It involves the strategic planning, assembling, and setting up of various materials and equipment. The rigging process starts during initial site planning and carries through to the actual construction. Rigging can also refer to the lifting of heavy objects like steel beams and large pieces of machinery. This is usually accomplished with the aid of cranes or hoists. Riggers are the workers responsible for operating major rigging equipment.
Rent Your Rigging With Our Crane Rental Company Today!
Need specialized rigging equipment? L.R. Willson & Sons is at your service. With a full selection of rigging equipment available for rent, including personnel hoists, all-terrain cranes, and carry decks, you'll have everything you need to cover the bases of your upcoming project. Ready to get started? Contact us today to get an estimate for your rigging rental!
LEARN MORE ABOUT OUR COMPANY
VISIT L.R. WILLSON & SONS, INCORPORATED