Skip to Content
Reliable Rigging Equipment for Baltimore Businesses
Rigging is a very demanding job that requires specialized skills, knowledge and equipment that's best left in the hands of qualified professionals. Riggers require material-handling equipment to raise, roll, slide and lift heavy objects of varying sizes and weights. For nearly 50 years, L.R. Willson & Sons Crane Rental has specialized in crane rigging supplies, equipment and procedures to provide our customers with the right selection for all their rigging needs in Baltimore and elsewhere in the Mid-Atlantic Region. Whether you need forklifts and industrial cranes or gantries, skates, slings, shackles, ropes or jacks to move heavy machinery or materials around on your jobsite, you've come to the right place.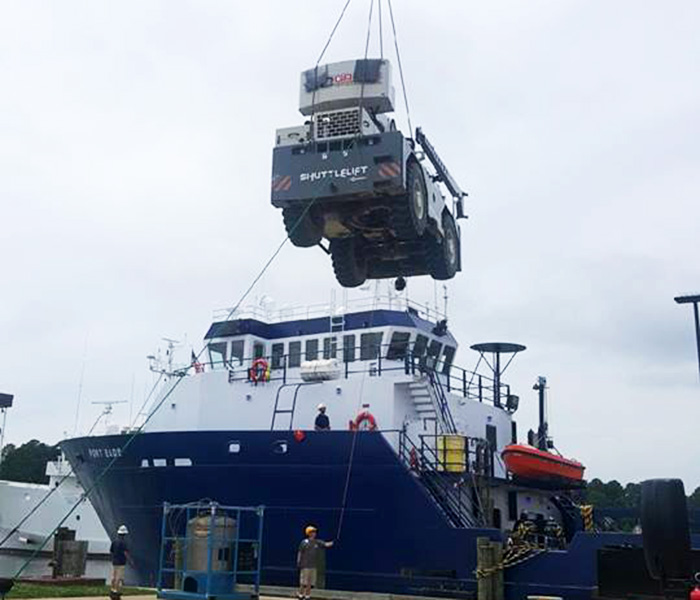 From the Simple to the Complex, We've Got You Covered
We offer both riggers and rigging equipment for customers spanning many types of industries, including mechanical work, tilt-ups, concrete structures, above- and below-ground tanks, specialized equipment, monuments and statues, hot tubs, boats, radio tower teardowns and more. Depending on your needs, rigging equipment can range from the simple to the complex. Whether you need equipment to help you hoist, lift, push or pull heavy machinery and materials, we're equipped to accommodate you. You can rest assured that all of our rigging equipment comes from reputable suppliers and is carefully tested and maintained to meet all industry and Occupational Safety and Health Administration (OSHA) safety standards.
Appropriate Rigging Equipment for Safety and Efficiency
At L.R. Willson & Sons Crane Rental, we're dedicated to ensuring our customers' safety and efficiency on every Jobsite. You can rely on our experienced team to help you determine the appropriate rigging equipment for the job and weight load in question so that you don't overload or damage the equipment involved. We would be more than happy to assess your rigging equipment and procedures to determine if you're complying with industry safety standards. To learn more about our available rigging equipment in Baltimore and the Mid-Atlantic area or to request a free estimate or to schedule an on-site survey, please contact us today via phone or email. We'll respond to your inquiry as quickly as possible.
LEARN MORE ABOUT OUR COMPANY
VISIT L.R. WILLSON & SONS, INCORPORATED